How to run and view candidate code project submissions
After a candidate submits a take-home code project, you will see two buttons at the bottom of the candidate report:

Click Run project online which will open a GitPod instance. You will need to first accept the terms to connect GitPod to GitHub. This is a one-time step.
The candidate's entire repository will be loaded into an online ready-to-code developer environment in the cloud. This allows you to run, edit, and view their output directly online without needing to download anything.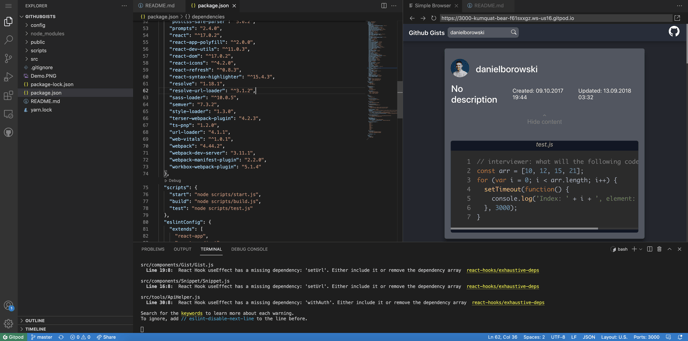 You can read more about GitPod here.