Improve your candidate experience, increase completion rates, and hire software developers faster
Coderbyte is the only platform where we have a built-in workflow for compensating candidates for completing take-home projects. In the candidate view for a take-home project you'll see a link on the right-hand side: Send compensation.

Sending compensation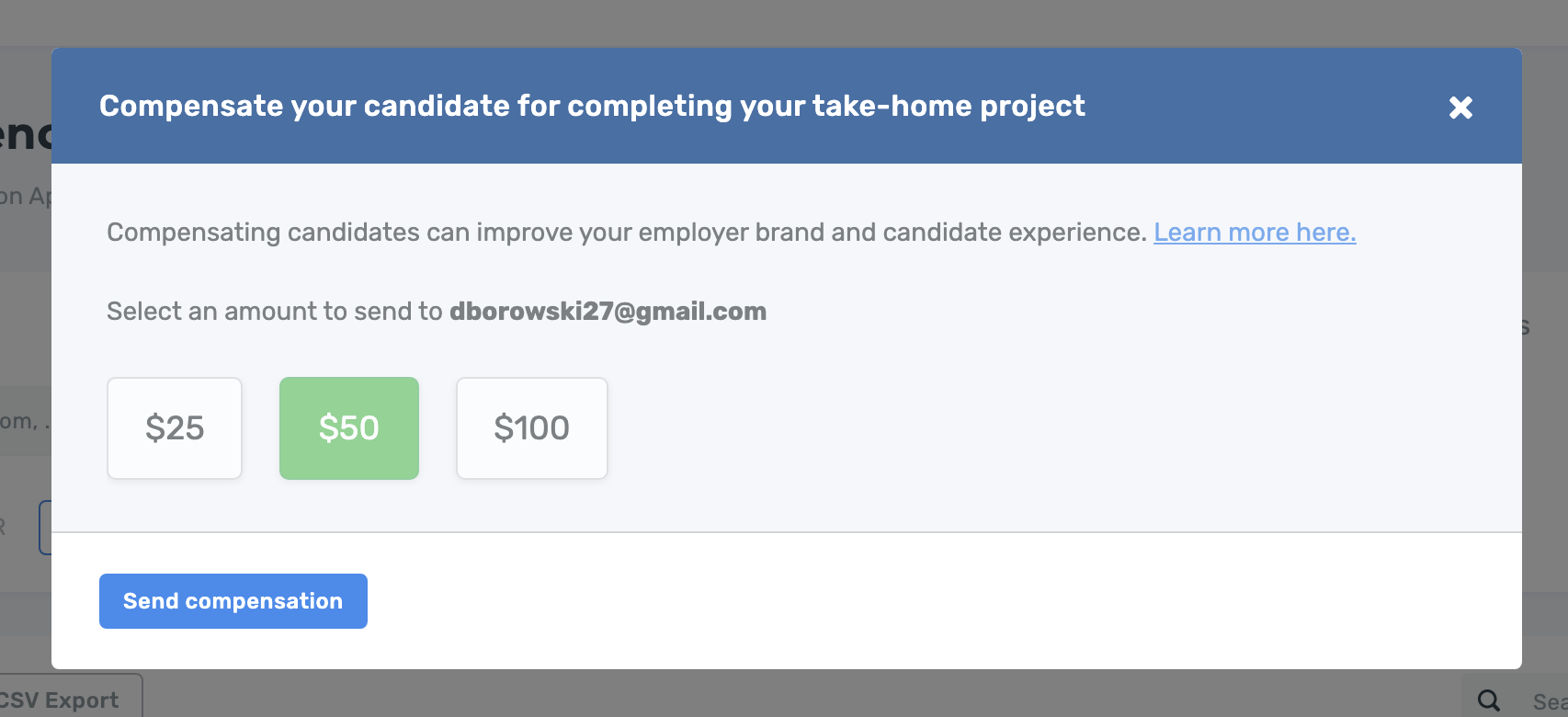 When you click the Send compensation button a modal will appear where you'll simply select a predefined amount and click Send (all amounts are in USD). The candidate will then get an email from Coderbyte letting them know you are sending them a reward for the amount you set.
They can then redeem their reward either by selecting one of the following options:
Visa gift card
Money via PayPal
Amazon gift card
Bank transfer
Charity donation
How payment works
The day of your upcoming invoice we will charge your card on file the total amount of compensation you sent out to all your candidates (plus a $2 fee per candidate).