Download and manage invoices and receipts
Information about past and upcoming invoices
You can view all of your invoices by going to the Plan & Billing tab in settings.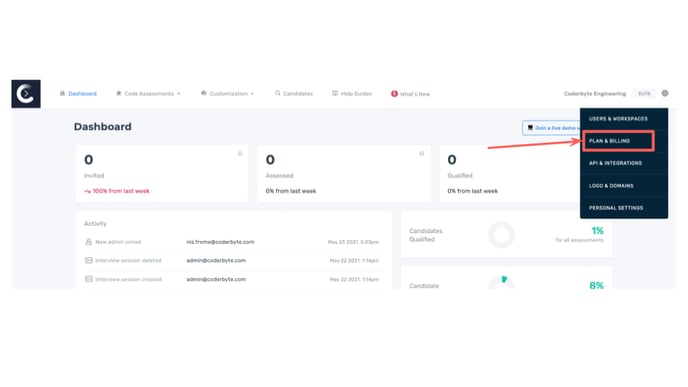 From there, you can see all of your past invoices and preview your upcoming one.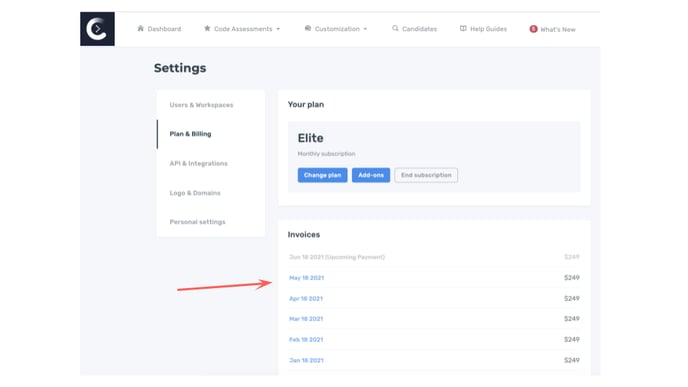 Click on any of the individual invoices to see more details and download an invoice or receipt. If you require more vendor information, please submit a support ticket.