How to integrate Coderbyte with Slack
We use Zapier for integrations which allows you to connect different applications to each other. Learn more about our API and Integrations here.
Getting Started
The first thing you'll need to do is create a Zapier account.
Once you purchase the API access add-on on Coderbyte, you'll need to generate an API key which you can do in your dashboard settings.
Once your API key is generated, you can click the link below it to connect Coderbyte to Zapier. This will will allow you to create Zaps that make use of Coderbyte triggers and actions.

Connecting Coderbyte to Slack
In Zapier, first setup a Coderbyte trigger. This way whenever a candidate first joins or submits an assessment, you can get a notification in Slack.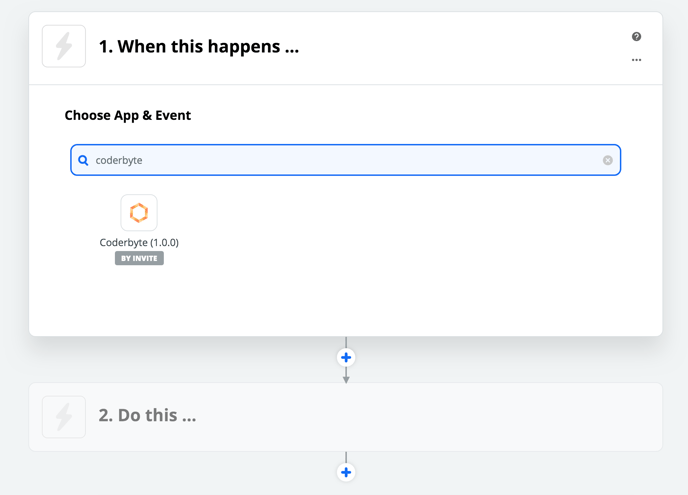 Select the appropriate trigger.
This is what will kick off an event to Slack.
For example: when a candidate submits an assessment, send a message to a Slack channel.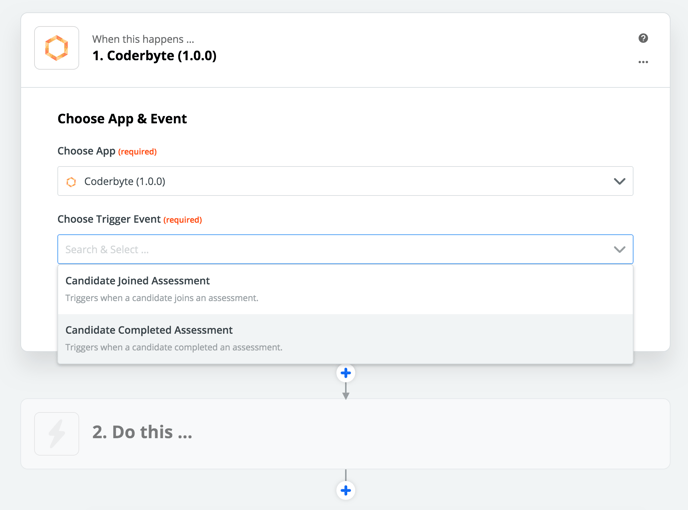 You will then be asked to Choose an Account, select Add a New Account and enter in your API key that was generated in your Coderbyte dashboard.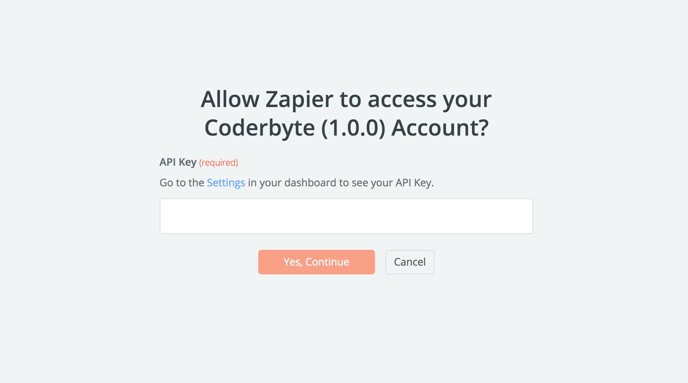 Then connect the Slack application as an action in the second part of this Zap.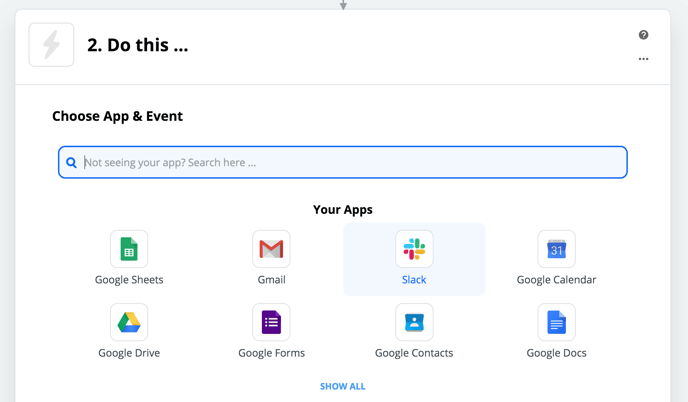 At this point you will be able to customize the Slack options, such as what channel to post to and what information to send.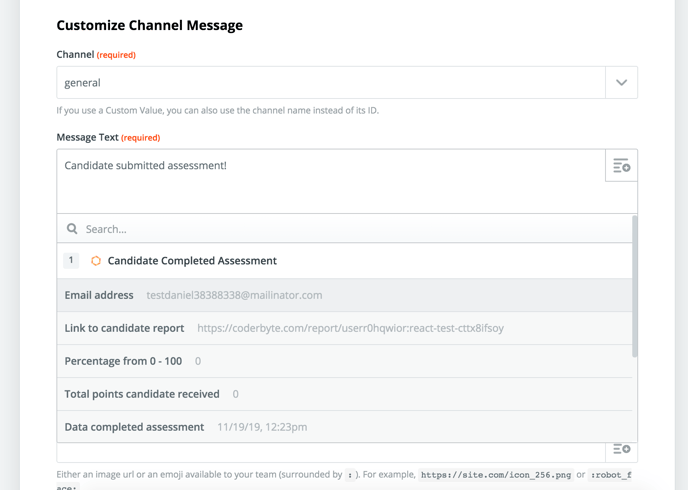 How it works
Now whenever a candidate submits their assessment, a message will be sent to a Slack channel with the candidates score and report so that your entire team can take a look.