Guide on formatting custom questions
There are multiple ways to customize your multiple choice and open-ended questions, as well as their orientation in the Assessment.
Set order of sections
You can set the order in which the candidate will see the question types within the assessment by going to Edit > Settings > Section ordering. This is important if your assessment is timed and you want to ensure that candidates attempt the most important sections first. However, candidates can skip sections if they choose.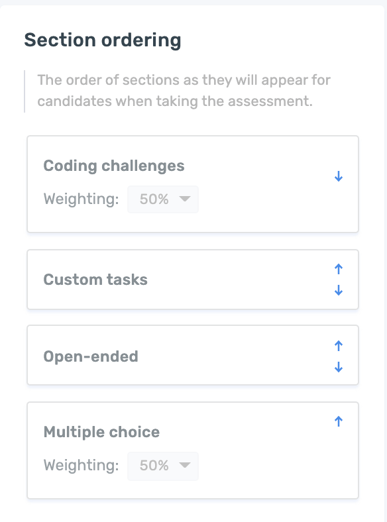 Style questions
The editor used for multiple choice and open-ended questions allows you to style your questions in a few ways. You can use the toolbar at the top of each question to do some of the following:
Add headers
Bold, italicize, underline text
Add images
Highlight snippets of code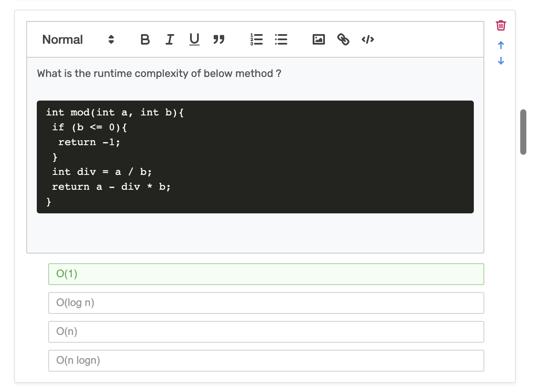 Style answers
Click the "Customize" button at the bottom right of any question, which will open up an editor for each answer allowing you to style the text, add images, add snippets of code, and more.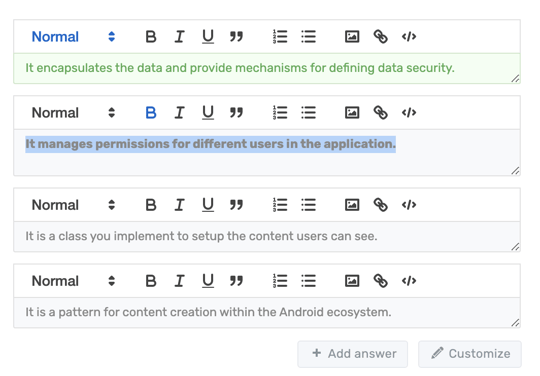 Reorder questions within a section
You can reorder the questions by clicking the up and down arrows to move questions around.