Get deeper insight into candidates with short video responses
When creating open-ended questions, you can select Allow video response for up to 3 questions. This allows candidates to answer the question with text and/or a video up to 2 minutes in duration.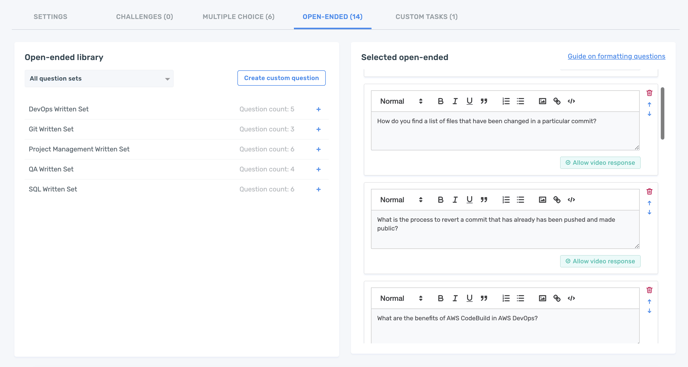 Within the assessment, candidates will see both options.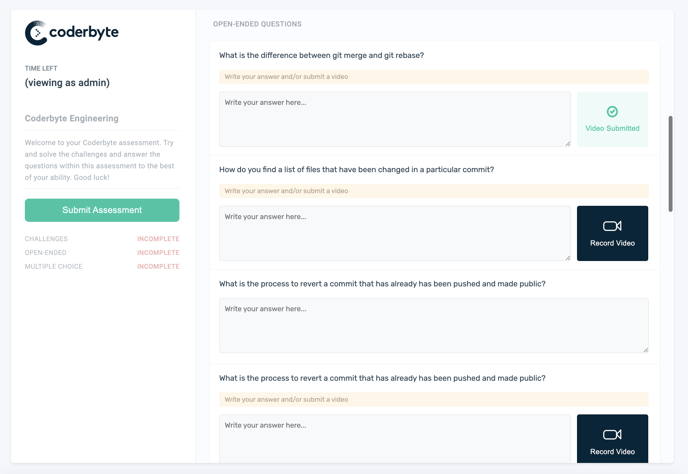 The video recording will use their webcam and give them the opportunity to re-record answers.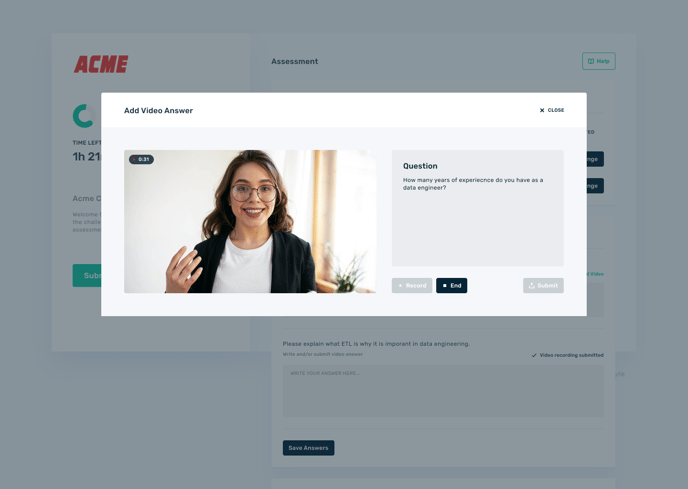 Monthly limits
There is a limit of ~200 video responses per month for each account, and if you'd like to increase this limit please contact support@coderbyte.com to discuss increasing the limit to something that makes sense based on your traffic.