Overview of feature add-ons available to all Coderbyte customers
As of 2021, Coderbyte offers one subscription plan. You can add any of the following features to your plan by clicking the Settings icon, navigating to Plan & Billing, and then clicking Add-ons.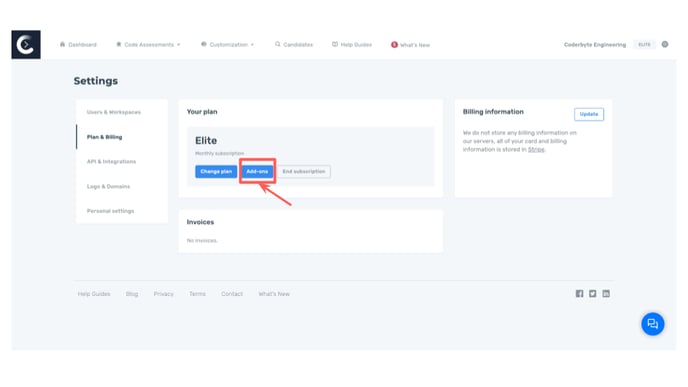 API Integration & Zapier for $199/month. Learn more.
Single Sign-On for $99/month. Learn more.
Custom Branding & Subdomain for $39/month. Learn more.
Raw data export for $39/month. Learn more.
Live support chat for $39/month. This feature is in addition to the help center.
Beyond additional features, you can also add more workspaces to make it easier to manage and segment assessments and admins.