How to upgrade security using SSO with Coderbyte
Single Sign-On is an available feature add-on for $99/month.
Coderbyte's single sign-on facilitates extensible passwordless authentication for enterprise-grade security. It piggybacks onto your existing SSO provider, requiring every user to login to their email to click a special link to login to Coderbyte each time. Whether you use Google, Microsoft, Okta, Duo, OneLogin, or any other provider, Coderbyte will be compatible and use the same secure login process.
Coderbyte's approach to SSO is sometimes called a magic link, which you can read more about here.
Turn on SSO
To eliminate passwords and use SSO with Coderbyte, navigate to Settings > Single sign-on.

Once turned on, all of your invited users will no longer use passwords to login. Instead, they'll input only their email address into the login page.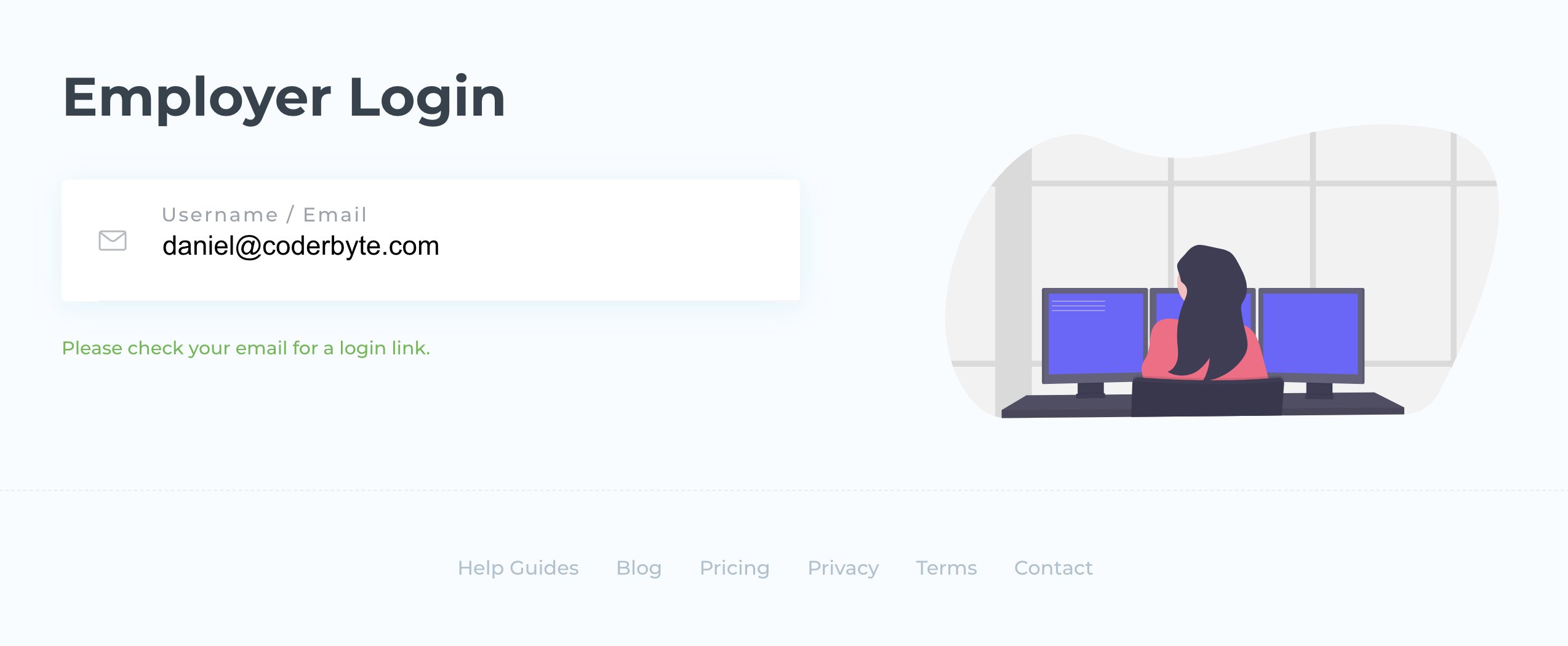 Then your users will receive a single-use link to log them into Coderbyte.

Your users will remain logged in for 24 hours, after which they will be automatically logged out.