How to integrate Coderbyte with Workable
We use Zapier for integrations which allows you to connect different applications to each other. Learn more about our API and Integrations here.
Getting Started
The first thing you'll need to do is create a Zapier account.
Once you purchase the API access add-on on Coderbyte, you'll need to generate an API key which you can do in your dashboard settings.
Once your API key is generated, you can click the link below it to connect Coderbyte to Zapier. This will will allow you to create Zaps that make use of Coderbyte triggers and actions.

Connecting Coderbyte to Workable
In Zapier, first setup a Workable trigger. This way whenever you move a candidate into a specific column, they will receive an invite link to a Coderbyte assessment.

Select the appropriate trigger.
This is what will trigger an event in Coderbyte.
For example: when a new candidate is added to your ATS, or when a candidate is moved into a new stage.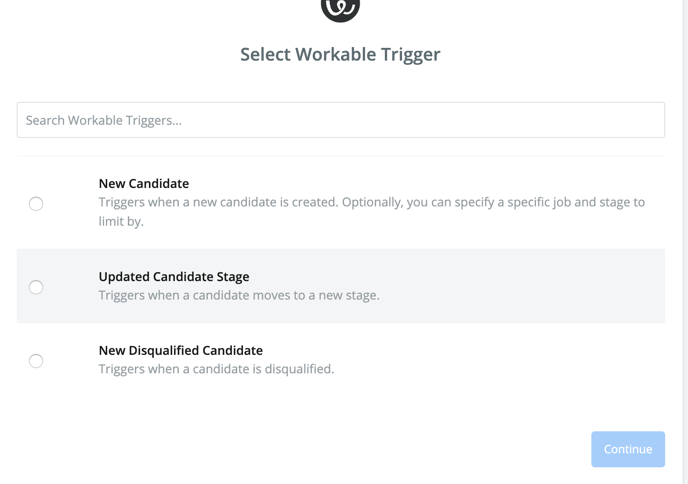 Provide some details regarding the trigger, such as candidate name, job title, etc.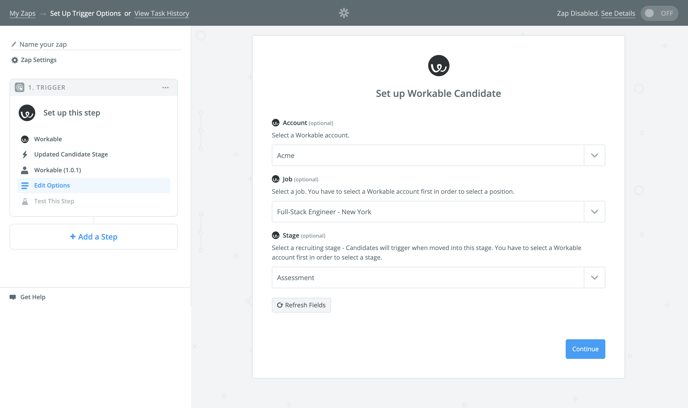 Then connect the Coderbyte application as an action.
This is how a candidate can automatically be sent an assessment link once something is triggered in your ATS.

Select the appropriate action. Currently there is only one, inviting a candidate to take an assessment.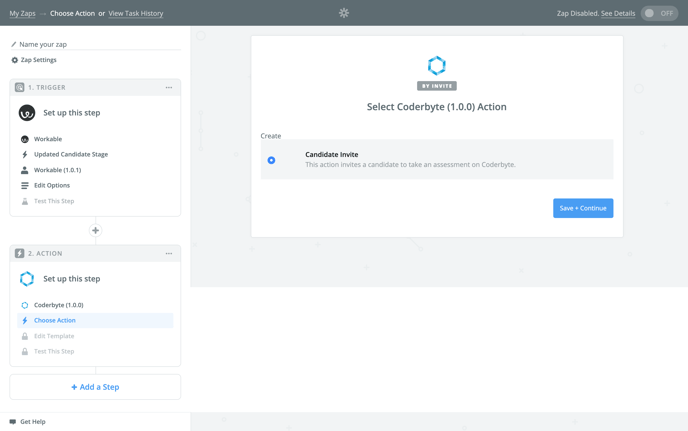 Then select the candidates email address to be sent over along with the URL to the Coderbyte assessment (you can get this from your dashboard).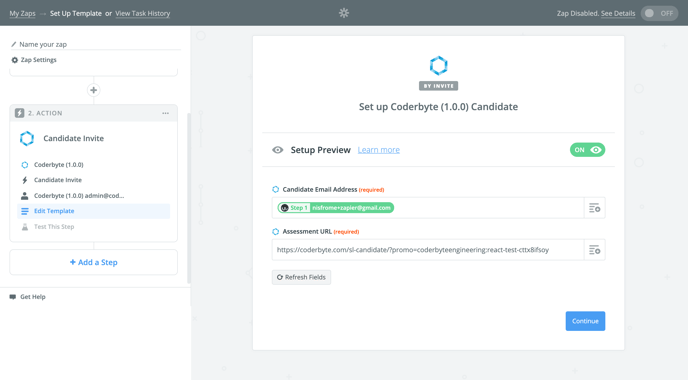 How it works
Now whenever you move a candidate to the specific column you selected, this will trigger Workable to send that candidate an assessment. When they are finished with the assessment, you will receive an email notification with their results, and you can also set it up in Zapier so that if the candidate passes, they are moved further down into the recruitment process.