Mitigate bias in your interview process by separating candidate performance from personally identifiable information
By default, candidate information including name and email are available in Code Screening aggregate results and individual candidate reports.
You can change this setting by navigating to the Candidate reports section of an assessment's settings. Select Yes for Anonymize candidate information to reduce bias.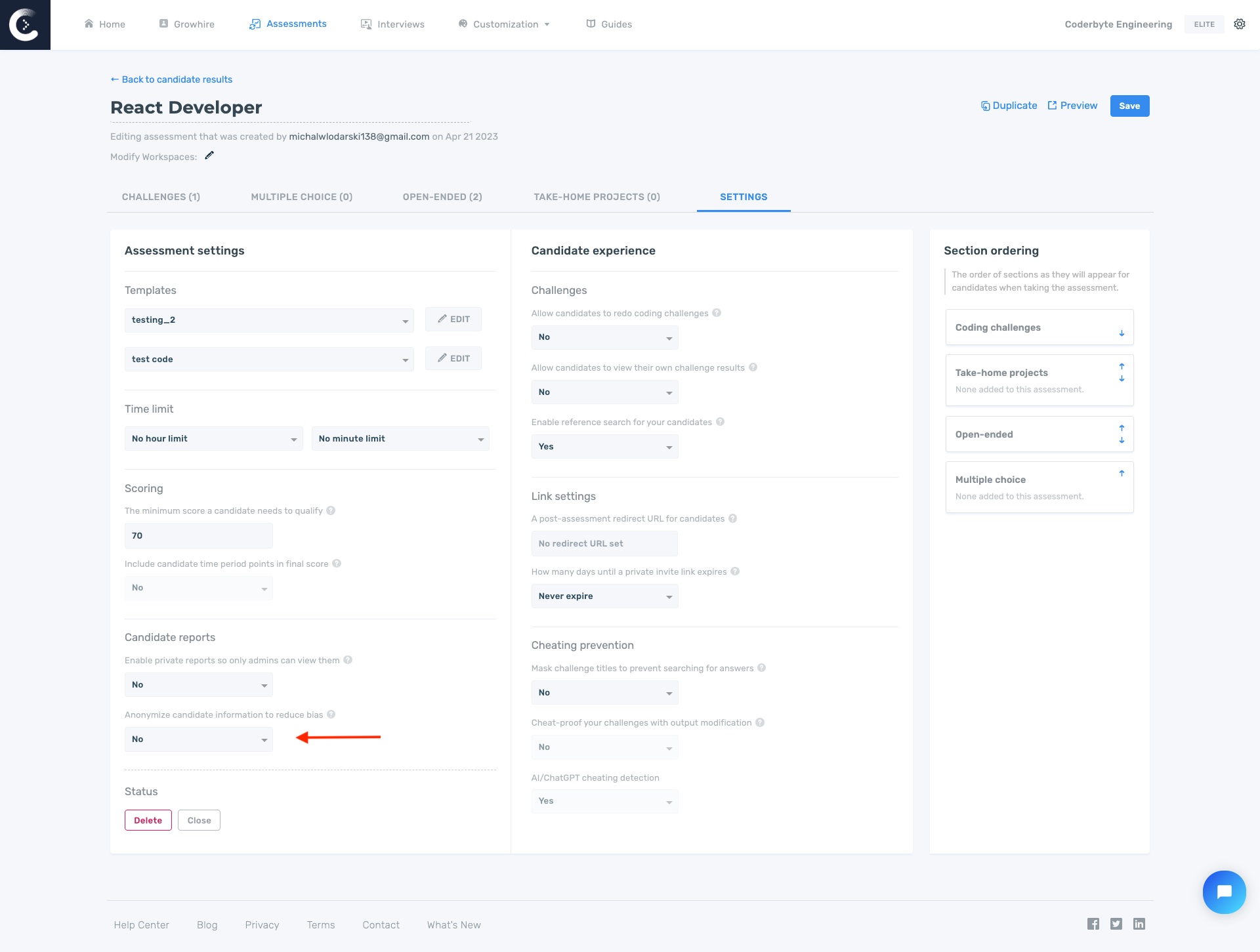 Once turned on, read-only admins will no longer be able to see candidate names and will only have a random string for referencing individual candidates.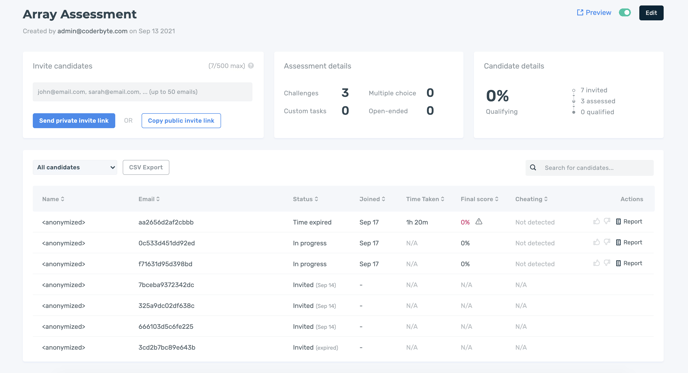 On candidate reports, the candidate's information will also be anonymized for read-only admins (and visitors if your reports are public).