How to re-use templates for future interviews.
You're able to create interview templates so that all interviews can load in a specific set of instructions and code, and depending on how you create the template you also have the option of loading in a set of pre-built test cases.
Custom template
If you go to Customization > Interview templates and click "New interview template" you'll see the following modal. Here you're able to save a set of instructions and optional code and set a default language. You can also easily add code blocks and images to the instructions with our editor.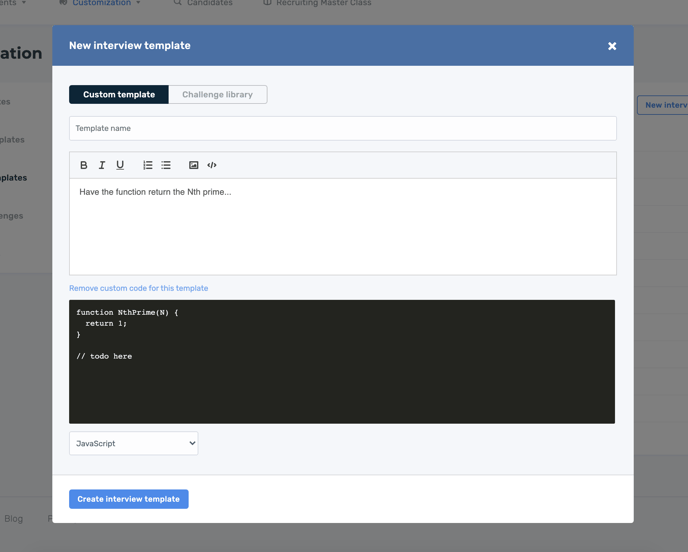 Challenge library
If you toggle to challenge library, then you're able to load in a Coderbyte challenge as an interview template which then allows you to load in small set of test cases already set up for the interview.