Adding custom challenges and managing your custom challenge library
To add a custom challenge on Coderbyte, navigate to your custom challenge library by clicking Customization and then Custom Challenges.

From here you will see your existing custom challenges and a button to create a new custom challenge.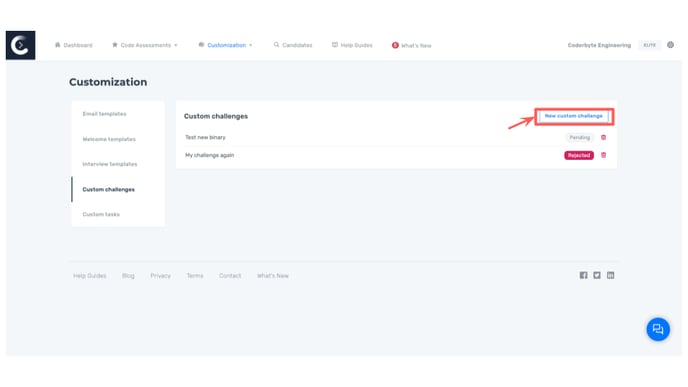 To create a custom challenge, you will need to add a title, instructions, and test cases. Our system will input your test cases into the candidate's code in order to automatically grade their submissions.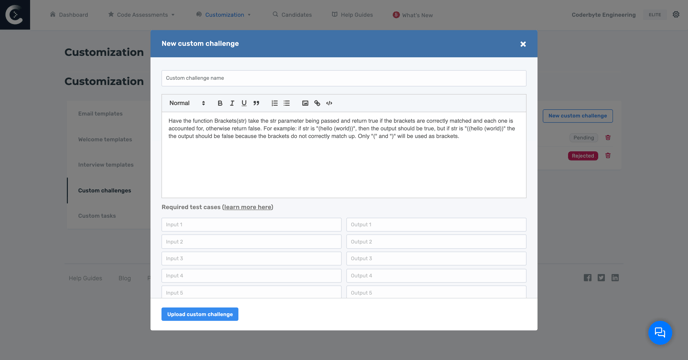 In order to ensure a seamless candidate experience, all custom challenges undergo an expert review for clarity and functionality. The technical recruiting industry suffers from biased, unclear, and complicated assessments. More than 50% of the custom challenges submitted to our platform have errors with test cases that lead to miscalculated grading. We fix these issues in the review process at no extra cost.
Once your challenge is approved, you will be able to add it to any assessment.